14 from 14
Before I peer cautiously (and from between my fingers) into 2015, I have decided to join my second ever linky!
I have decided to join Sadhbh from Where wishes come from in looking at 14 moments that made 2014 on my little blog. As usual, I wasn't at my blogging best, but ah well, no point adding that to the list of things I beat myself over, so here goes:
1. Most popular post
I cried while writing it, and it came straight from my heart because I just couldn't keep it all inside. The worst day of my parenting history was my most popular post this year. It still makes me tear up when I think about it, and made a few people I know in real life, cry. It takes a lot to make me cry so yes, it was heart-wrenching. I am glad that Roz is finally fully settled into her new preschool and was, only last week, standing at the door fully dressed asking Krys to hurry up she wanted to see her friends.
2. Favourite post
Hands down this was my contribution to Lisa from mama.ie's linky for  breastfeeding week back in October entitled A picture is worth a thousand words. When I started off on my breastfeeding journey with Roz, I really didn't anticipate how much it would change me as a person. Writing it up made me remember all the tough times, and those beautiful moments that one shares with your child, alone in the dark, tired and in awe of nature. I am still in awe and oh, how I long to have another little squishy human to feed and a gaze at in wonder. Sigh.
3. Favorite photo
I don't take as many photos as I would like to for my blog, and given that I was obsessed with photography a few years ago, it's disgraceful! So I promise that in 2015 you will get the most numerous, beautifully composed and clear photos ever!
Ahem.
So my favourite photo is this one that Roz took of me in May, and which I posted in  And now, for something totally different . Who knew I would look so beautiful (if I do say so myself) in a blurry shot.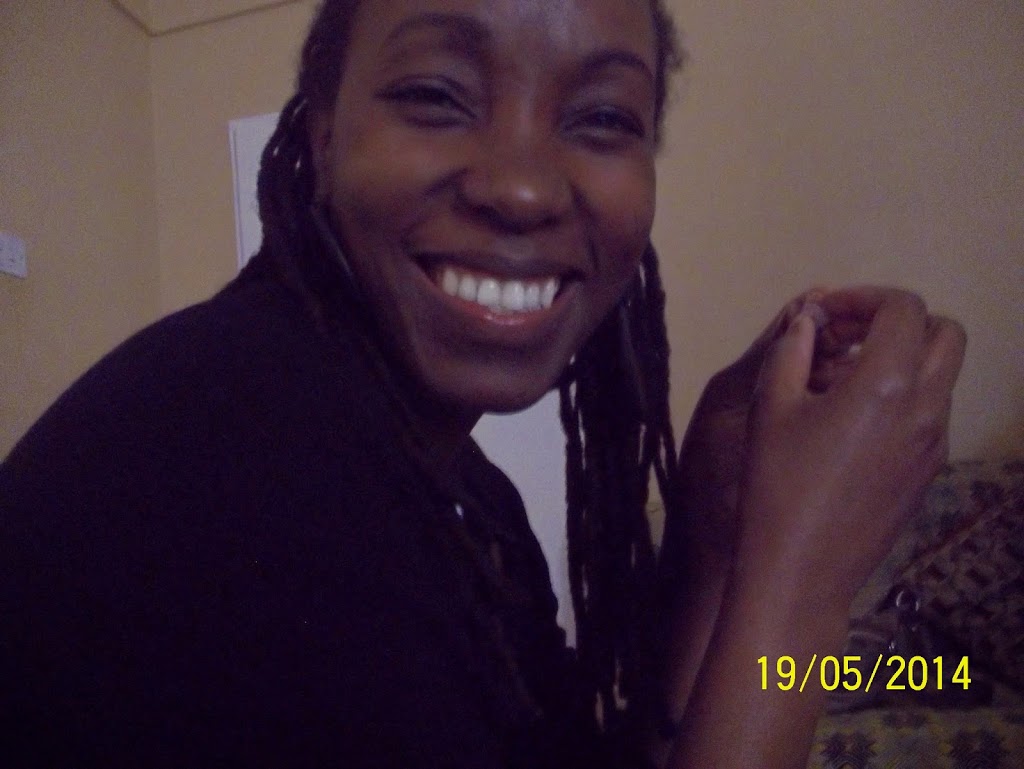 4. Best adventure
It's a blog post I meant to write, but we got home so late that I couldn't. On the winter solstice, we went for our winter walk. This time we joined the free range kids for a walk in Cruagh woods up in the Dublin/Wicklow mountains and it was a lovely walk. As it was of course, the shortest day of the year, it was dark by half four the three of us ended up going to Johnnie Fox's, the highest pub in Ireland, for something warm to nibble and because I've actually never been there. The food was wonderful and the place was so warm we had to drag ourselves away. We stopped on the way down the hills to admire Dublin city in all it's lighted splendour and I have to say my heart hurt a little. When we lived in Namibia, we lived on Schwerinsberg road, near the top of a  hill and the whole city of  Windhoek was the view we saw from our balcony every evening. Just beautiful. Ahhh, memories
Anyhoo…here are a few pictures from last Sunday.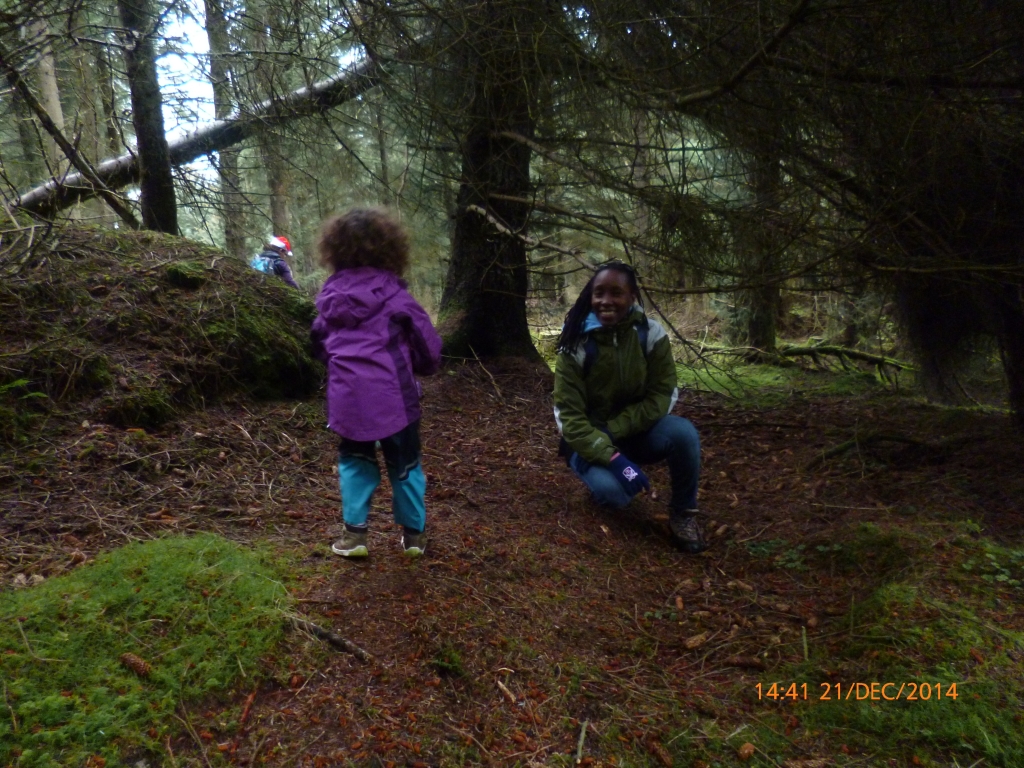 Taken when Roz was just about to take a flying jump at me and we both ended up in a hep on the floor.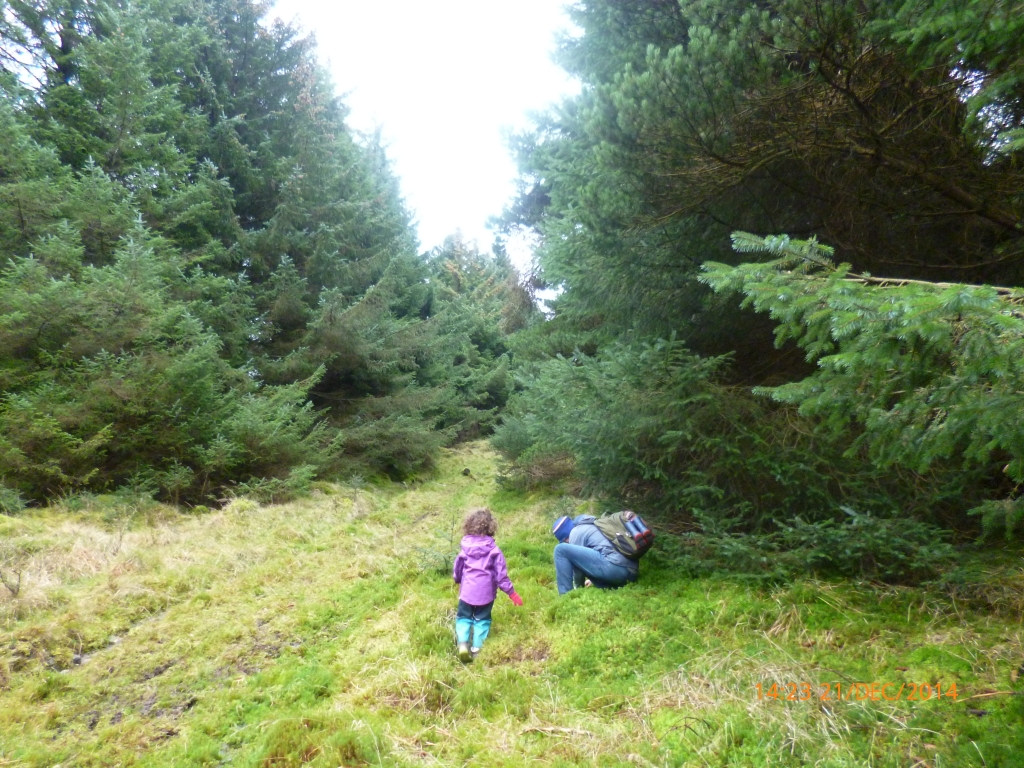 And this one I took when Krys slowed down to tie his shoelaces. There were lots of blurry pictures as we tried to stop staring and listening to the trees and catch up with the rest of the group.
5. Favourite craft
Oh, I did a lot of crafting on the sly. I've already written about how as part of my college work, we have to engage in self-care, and my go-to relaxation is Crochet. well, I have tons of work in progress that I'm yet to finish, and other stuff I ended up making through the year. From a fab infinity scarf I made at the start of the year, to hand warmers I made in September and have lost, to a blanket for my little niece, a sweater for Roz that she refuses to wear…I enjoyed each and every one, and it's a skill I'll hope to keep improving in the future.
6. Most memorable moments
These happened outside of the blog, but who cares. I welcomed two new little ones into my family. My new son and my new daughter. Before y'all fall off your chairs in shock, remember what I said about Tonga definitions of Sons and Daughters in One night out . My two younger sisters had a child each, and it's been such a joy to be there and see them hours after their births. I flew all the way to Zambia to be there for my nephew's birth and to see my Banene one last time, and then in October welcomed my adorable little niece here in Ireland. Both are just gorgeous and…oh, me ovaries!
7. Favourite comment
I'm always over the moon to get any comments at all, so it's hard to pick any specific one. And especially since I get the most comments on my personal Facebook page when I link to a blog post, it's kind of hard to show those. My favourite has to be one posted on Facebook after I wrote the piece on the release of the-song'that-shall-remain-unnamed.  I don't even know if I can class it as my favourite, more like the one that most resonated with how I felt and why I detest it.
This is the comment:
"I hated the Band aid song from the year I got to America. I got asked a lot of stupid questions over the years because of that song and those horrible adverts. I was asked how I managed to fatten up so quick after coming from near death. However, in the grand scheme of things, most western people don't know geography so they didn't know where Zambia is. The Ethiopian students on the other hand had the worst of it. At my university, they were all female and drop dead beautiful! Some men would ask them out and offer food and money for their families back in exchange for sex. Having never known the stupid images that the west had seen of their country at first they were confused then very angry. If there is a petition to ban that song please count me in!"
8. My favourite celebration
Again, unwritten, but my Roz turned four this year. Four! I am still in shock that here's a now complete human being, the lights are all on and she is who she is.. amazing! We celebrated her birthday with a cake I made myself, that I'm sure everyone else wished I'd bought. Hahaha.
9. My best move…
To this new website actually! I'd talked about it for ages and struggled with where exactly I was going with this whole thing. Did I have a specific theme? a niche I wanted to occupy? was I just killing time..or worse. wasting it, instead of writing an actual book. I spoke about self-hosted verses my google blogger home with a friend who's in IT and he finally convinced me by setting a deadline. He would help me set up everything, place plug-ins, move my old blogger posts, set up stats, email etc to a self-hosted site. ..if, I had it all done by the 17th December.   And voila! my first blog post here was on the 17th November with I've moved! thanks for finding me. I am so grateful for his help and love me little home. I hope it'll give me the courage to keep writing what I find passionate , and to put myself out there a bit more and write tons more in the new year.
Still a few kinks to sort out on the site but getting there.
Thanks Shane, for all your help, you're an absolute star!
10. My favourite freebie
So putting myself out there, especially joining the Irish parenting bloggers network, really helped me gain a bit more exposure of how the world works, how blogging works and how to get out of my little bubble of one. From attending Disney premieres to giving away Alflorex pro-biotic kits, It's been great learning about new products and deciding where my own interests and advertising lines sit.
By far my favourite freebie has to be Netflix. As a hopeless movie and series addict, it's been my opium on days when I just want to veg out. So I don't mind writing reviews for it because I just love movies and series and would be watching them anyway! So yes, I'm a proud member of the Netflix stream team.
11. Best blog moment
Meeting more members of the Irish parenting bloggers at the launch of the blog awards. Disastrously late because I had to finish something for work, I arrived starving and tired. But they are all so lovely it was worth the short time I was there.
12. Worst blog moment
Writing my post on getting into cars with strangers. Stupid, stupid stupidest thing I've done in a long time. Thank crud I lived to tell the tale. I was actually telling myself off the whole time for being so infinitely stupid, yet how does one get one's self elegantly out of these scenarios? One doesn't!
Idioto!
I'm not doing that again, for sure.
13. My favourite title
I love to give my blog posts song titles. Yes, I'm one of those annoying people who nearly have a song for every sentence you begin speaking. It used to drive my ex-boyfriend nucking futs! But I love it.  I am a big musicals fan, and once upon a time was a big music fan in general, I think I lost that after my mid twenties actually. So my favourite this year has to be Whoop,whoop! That's the sound of Roz sleeping. Because it's also in one of my favourite alien invasion movies, attack the block, and because my sister B, who is a music fanatic, had no idea what it was so I was able t show how hip and cool I still was….for like ten seconds.
It's followed very closely by this title here, because like I said, I love my musicals.
14. What my blog did for me in 2014
Can I even put this into words? I'll try. I'm more involved in the world. From chatting, feeling in awe, feeling humbled by and inspired in equal measures by so many talented writers out there.  I'm an introvert, I once was an extrovert, but I'm now an introvert, and this blog…this caters to my introvert side of not having to actually meet people in real life, while also forcing me to actually go out there and meet people in real life. It's funny that.
It's also kept me sane because gosh, I have twenty draft posts up there, twenty! from this year alone! Because sometimes just writing it down and not hitting publish is all I need to get things off my heart and sometimes off my shoulders.
I'll keep it a hobby because trying to figure out what others want, that's just putting unrealistic pressure on myself. I'll write what fires me up and hope whoever stays, stays.
*                *               *
This is part of Where wishes come from's 14 of 14 linky. To read more from other bloggers, click on the badge. And if you're a blogger, add yours to the mix. It's been fun!