On how words affect you in every way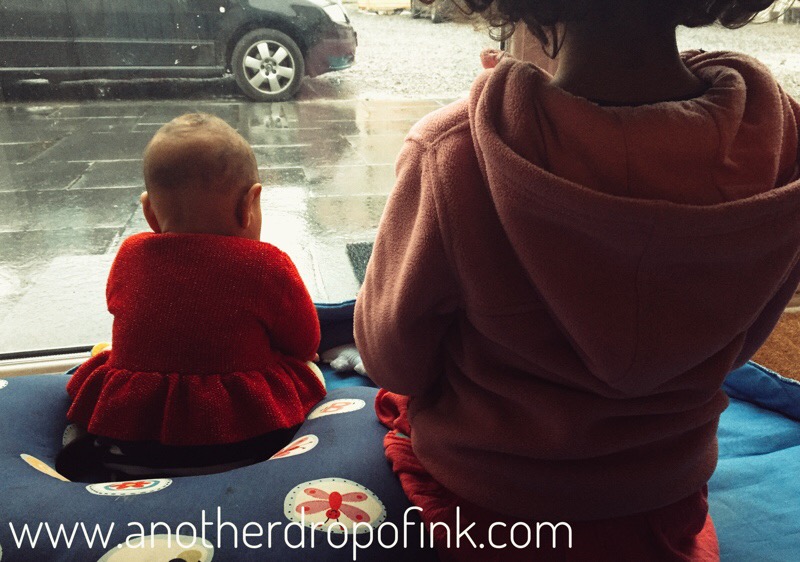 Roz has been a big sister now for just over eight months and it's been a big adjustment for the two of us. She's become, in my kind, a fully formed child, despite my best intentions to remind myself that she's still my little girl. There's nothing that makes your once young child look far older than their years than placing them near a new born baby, unless of course the gap is less than a year. The older child just turns into, well, a child.
The older child is given the tag of 'big', sister if brother, it matters not. Big is added and big they become. I haven't been coping well with this big.
In psychoanalysis we are talk about how important words are, why they matter and how nothing is ever without meaning. Its often difficult for people to grasp how important it is when you're learning about it, but seems even more bizarre to those who don't attach as much scrutiny as you would as a therapist. And even in therapy circles, some will dismiss it more readily than others. Surely, not every single word matters.
But you know, oftentimes. What words someone uses, which they repeat, why this particular word instead of that, which ones they stumble on for a classic Freudian slip, it does matter, even in every day life.
Yesterday Roz and I took a walk to water the veggies. Just me and her. I gave her a lift in the wheelbarrow, we pulled out some weeds, she messed around while I worked, and then she asked if we could go on the swing together. I said yes, and she put her little hand in mine as we walked along.
We haven't held hands alone in a long time. Someone is always with us. And she hasn't initiated the handholding in a while either. I usually have to say my hand is lonely and needs a partner, before she'll roll her eyes and hold my hand for about five seconds before dashing off ahead.
Holding hands to cross the street doesn't count.
So I was taken aback, pleasantly so. And I held my breath hoping she wouldn't let go. And we walked that way to the swing. And she said,
'Mummy, I like being here with you today, and I smiled inside and out, because I love this kid so much. Just so much.
And after, we got home and I asked,
'What will we have for dinner small girl?'
And it was like she changed right in front of me. She really still is my small girl. And after dinner I said,
'Roz, from now on I'm not going to call you big girl and the baby small girl. You're going to be small girl and baby will be smaller girl.'
And that's what I did all of yesterday and today. And in my head, in my feelings and interactions, she's been a small girl all of today.
The expectations for her to behave a certain way, for her to listen to me all the time, are gone. She's only a small girl. The need for her to do things when first told because well, she's a big girl now, felt easier to let go because, she's my small girl. Her not wanting to feed the cat and asking me to feed her instead for no other reason that she didn't want to, was okay, because she's only a small girl and yes, small girls don't have to do everything they're told every single time. They're allowed to not be so responsible.
It was a easier day, reminding myself of this fundamental fact. And she reminded me every time I forgot and called her big girl.
Words, when they count, do not go unnoticed. And sometimes what we deem unimportant is more so than we think.
This evening as she ate her dinner, Roz said casually,
'I like being small girl'
And I like her being my small girl too.