Things I can't do without.
We're nearly at the two months mark (where, oh where, does the time go?) and the last phase of what's known as the fourth trimester – the three months post birth where poor little baby is still adjusting to breathing air, hunting and gathering their own food, getting used to changes in temperature instead of nice, constant thirty seven degrees….
You have to feel sorry for the poor little babies. Once they're born, you're the only thing that they remember and they cling to you like their life depends on it…which it does.
So I've been at home with the little on stuck to me like glue, like Velcro, like s*** to a blanket, like…you get it. And while it's been fantastic it's also had a lot of bumpier moments. One of which is the joys of supply and demand in breastfeeding – she demands, and my body supplies. And the supply sometimes has been so enthusiastic that I've woken up soaked in breast milk. Glamorous or wha'?
So, let me be clear from the start. This is not a review. This is a 'I've got something great that I didn't expect at all and it's beautiful and I would like to share it with you' post. I paid good money for it, much less than I thought, and it's beautiful.
When the baby was born, my sister gave me two boxes of disposable breast pads, which I went through very quickly while I tried to remember where on earth I had put not only my reusable breast pads, but also the silicone lily padz I had bought when feeding Roz. I'm a bit of a hoarder ( I blame my mum) so I knew they were somewhere in the house, but I had bigger problems to sort out with the c section scar so settled for using disposables.
I found the lily padz really nice the first time round. They are self sticking so you can supposedly sleep bra less (I didn't), and can also be used if you're conscious about your nipples on a cold day. But I discovered them when Roz was over a year and I had minimal leaking. This time around, and this early, they're just a nuisance. They've stayed stuck on (which is amazing for over three years) but the milk tend to pool and then drench me nicely in the wee hours when I'm half dead with sleep and take one off without looking.
Two weeks ago I searched the house for my reusable pads and still no luck. Then a fellow blogger announced that she makes, yup, makes them for sale. I ordered three pairs, out of desperation and supporting small business just hoping for the best. She contacted me to send pictures and oh my goodness they were beautiful!

Look at the bag they came in! Isn't that just adorable? I'm not used to buying beautiful practical things, my previous ones were just plain white in a white bag.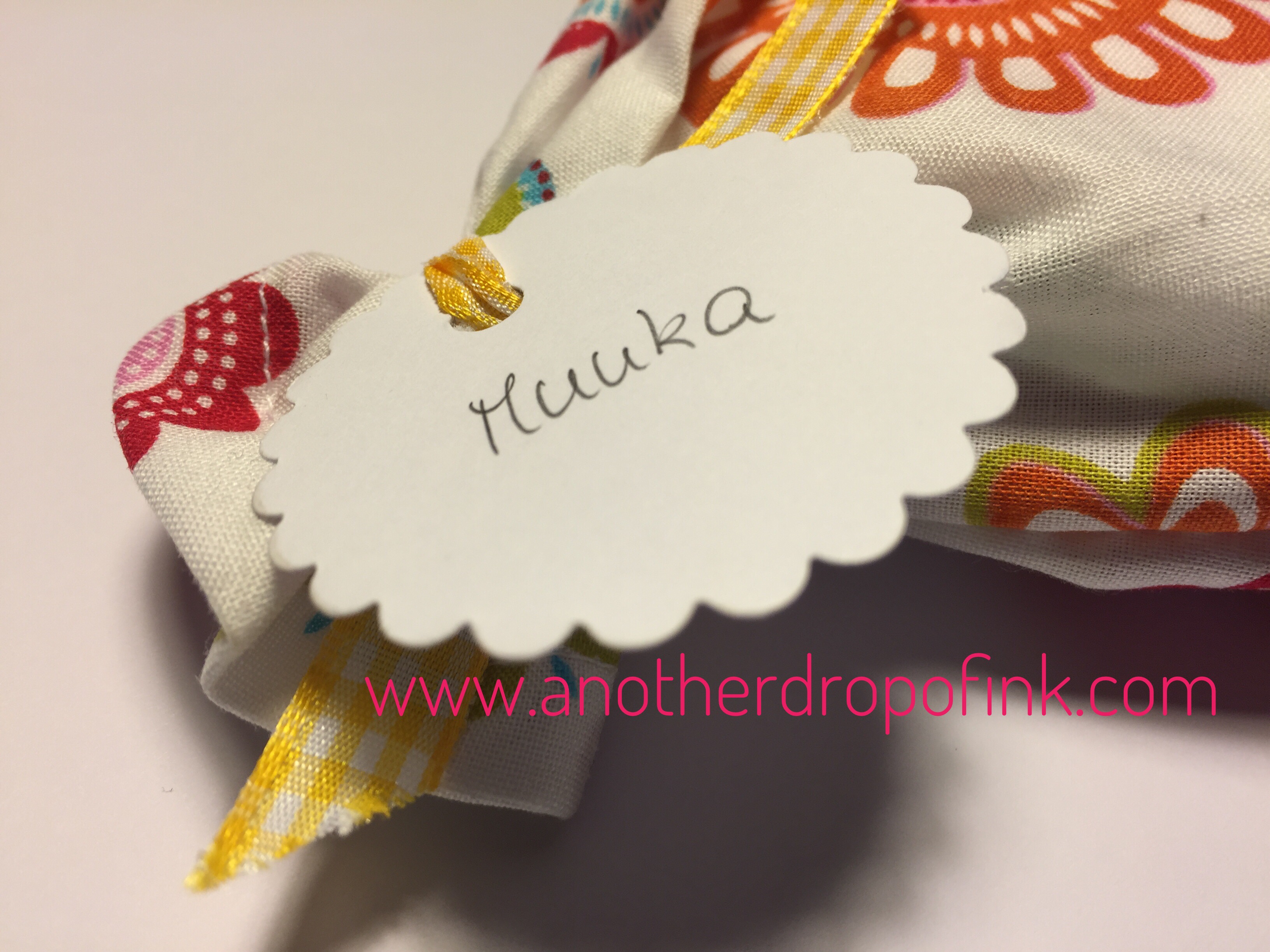 And look at that little card! It's seriously the little touches that make me want to buy anything else from her shop.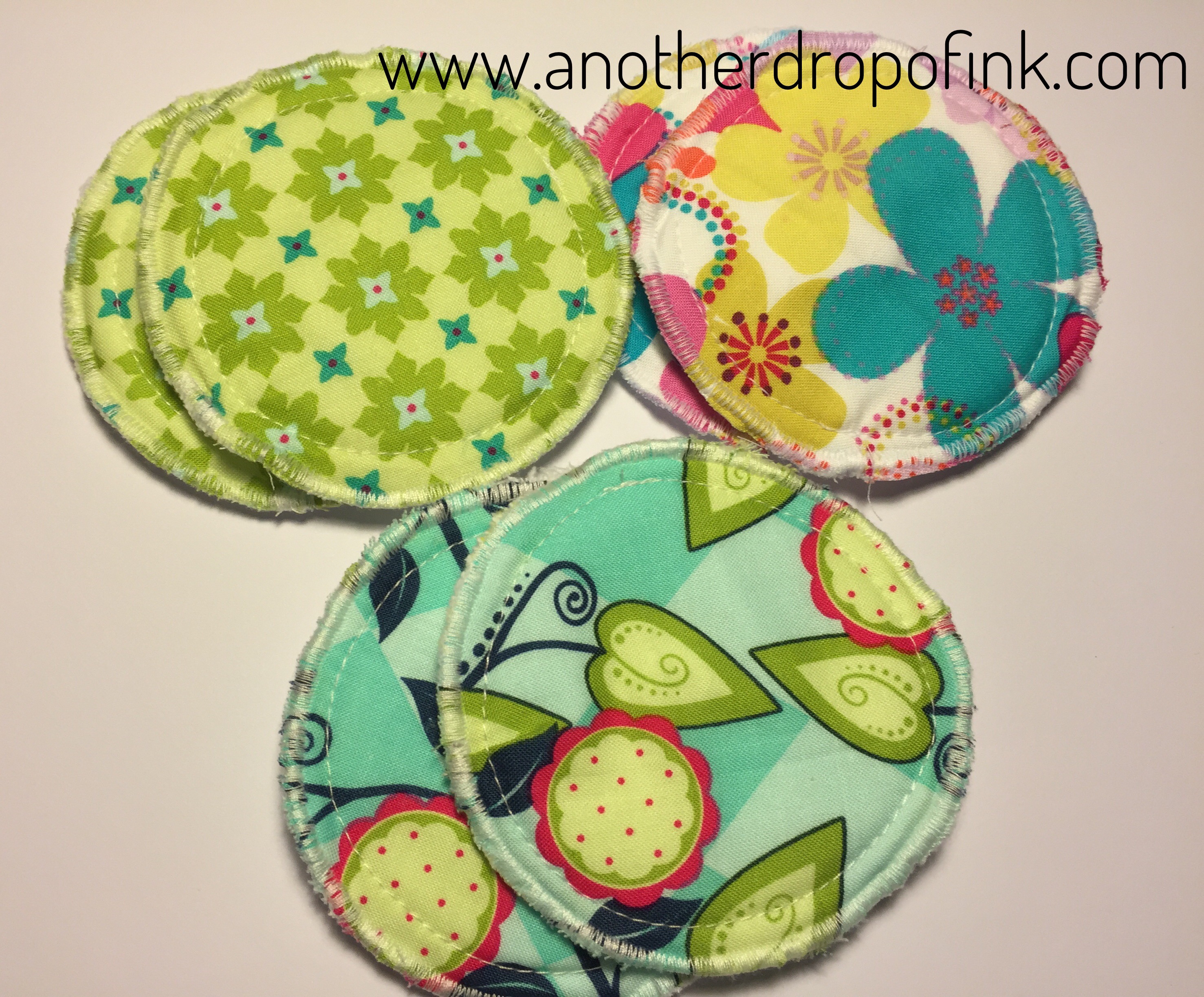 And look at how beautiful the pads themselves are. I know I'm gushing over such a simple thing, and you could blame the hormones or you could just look At them and see how pretty they are. The underside is white, by the by, and soooo soft!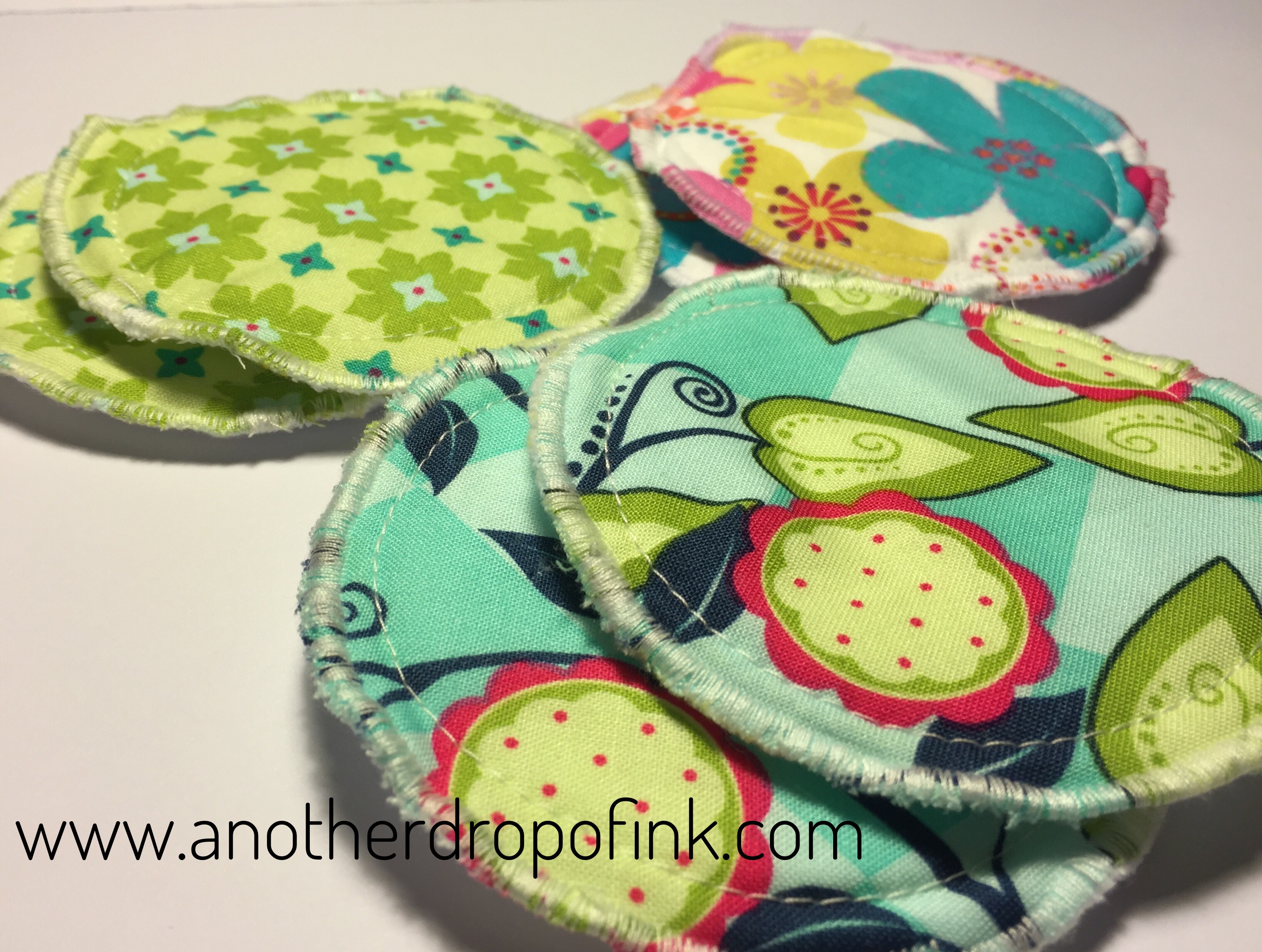 I'm loving them already. If you need them as much as I do, pop over to Lena's Facebook page frauleinumlaut, or visit her blog at www.frauleinumlaut.blogspot.ie (just sharing the blogging love), and have a look at some of the beautiful things she bakes, cooks, makes and sells. The breast pads didn't cost me much, considering they'll last a long time, and as I said, being so pleasing to the eye doesn't hurt. If you want to try out the lily padz or the more generic breast pads, I got mine in Boots and I had a look to see both are still available in store and online. Again, I wasn't paid for the review, or given any free product, I just loved them and wanted to share.
In the meantime, I'll keep nursing and sleeping and nursing and so on and so on….