Week 37 and counting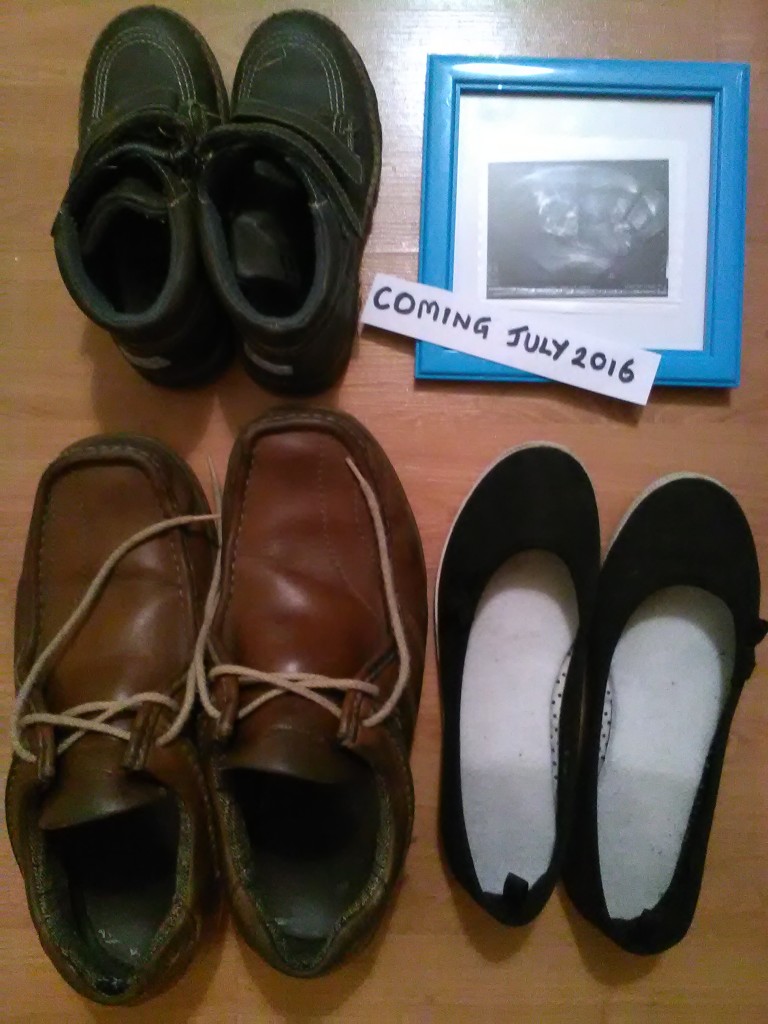 Almost there.
It's been a very long pregnancy and I can't wait to meet this little one.
For starters, we know it's a girl, which Krzys and Roz are delighted about and I eventually got round to. More on that next week, so we have a name and have been using it and she's become that more real as time has gone on, for the both. Her kicking, prodding and boxing me meant I knew she was real way, way before them!
This is going to be my last baby so it's been a very moving experience. Every kick has been her first, but the last time I will feel this. Every time she hiccups I've been reminded of how Roz hiccupped every day for the last few weeks, and  how this is so cute and will be the last time I feel a baby hiccup inside me. Every week is the first for her and the last for me.
And don't go saying stupid stuff like "ah, you never know…" or "that's what I said when I had two and now I have fifteen" or whatever, because that doesn't help. Just meet me where I am now. This is my last child and it's where I want to be, but it's also really, really hard and sad and fulfilling and amazing and all those things, but this is my second and my last child.
I've slowly started to pack my hospital bags, one for me, and one for baby, and am looking over the lists I'd made up for Roz. I was so thorough! Lists and lists of things that I really didn't need. Stuff like "glucose sweets if you can't eat/ make-up for taking pictures" No make-up this time as I rarely wear any anymore, and the shop is less that five minutes away so if I need glucose sweets I'm hoping Krzys can walk over and back easily enough.
My lists actually covered two A4 size papers and consisted of titles like:
For the delivery bag
For the ward – post birth,
For the baby – sleeping
For the baby – changing nappies
If you will be breastfeeding,
If you won't be breastfeeding,
Other practical things to have…
and lots more.
Talk about thorough. Now….not so much. But at least I still have the list, right? Hardly anything bought, and no bags packed, but hey, the list is still there! On a serious note, I really should get started with packing. I'm lucky that my sister is far more organised and cares about me more than I deserve, so has dropped off lots of baby clothes over the last few weeks for me. They're all washed and in the process of being ironed as we speak. And I held on to a few really nice things that were for Roz that I wanted to use the second time around, so no shortage of baby clothes here. Except I ended up feeling really bad then that the second child will have all second-hand, and went out and bought just a few brand new items too.
I got away with not buying any maternity clothes this time around, again because I had held on to a few bits from before, have been given a few others, and because I knew I'd get away with fashion tops that flare below the breasts, a style I already like. Nursing tops and bras, I won't need either for the same reasons – held on to the as they are so expensive!
I held on to a lot of things after Roz because I knew she was never going to be an only child. To be honest, had I had my way, I would have had this baby when Roz was three years old. It's been absolute torture waiting for just the right time and worrying had I left it too late, what if I couldn't get pregnant, what if getting pregnant took longer than I thought, and lots of other worries. But luckily, it's all worked out. If I'd had my way she would have been born in June, but July is fine…and if she delays, August will be fine too.
I can't wait to meet her and get to know her and I can't wait for her to meet us too.