What I've been watching on Netflix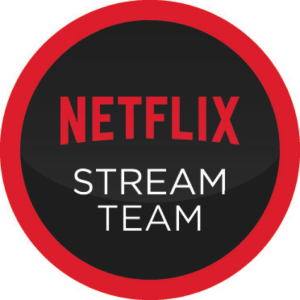 It's been a while, I know. My laptop, which I've had for five..nearly six years, has been acting up and I'm just no good at typing u posts on a phone. This is the last post I will write on my old, once reliable Toshiba Satellite Pro, and I'm doing so in a dark room with a torch on my head so that I can see something (anything!) on the screen.
Sigh.
I'm going to miss this old laptop, especially my late night Netflix binges.
So anyway, the summer is over and I'm reigning it all the watching but I thought I may as well give you a countdown of all the shows (I haven't watched one single movie) I've been watching on Netflix over the summer.
The FuzzI came across this how sometime in the late hours when I was looking for something different. I cannot describe just how different it is. It's absolutely brilliant. It's a cop show where Herbie the puppet cop is teamed up with a human cop to try and break the jelly bean dealers in puppet town. Yes. you read that correctly. A puppet. It's so funny and at only five episodes of 21 minutes each, you could watch the whole thing in an hour. I'm really hoping they make another season.
Orange is the new blackI wrote about wanting to watch this show at the start of the summer and I actually found time to watch the whole season one through three. It was so worth it! I have no idea why I left it this long. It's actually brilliant. And me being a true trekkie nerd, there I was looking a "Red" going…"I know this woman…" and then it hit me. Captain Janeway from Star trek Voyager. I was stunned! She was so different. The red hair really suits her in the series and of course Kate Mulgrew is just a brilliant actress anyway so I was jumping around with excitement. And the character played by by Uzo Aduba "crazy eyes" well, she deserves every single award she has received for the role because she's just amazing. The main character…meh. She didn't really shine for me but I guess you need a catalyst for all the action. If you haven't yet, do watch it. It's such a strong mix of female actresses and I love how multi racial it is as well.
Sense8I'm a real Sci-Fi fantasy fan, so they had me at the trailer.  The cast of actors were people I'd never heard of mostly, but when I saw Naveen Andrews, Darryl Hannah and the absolutely gorgeous Freema Agyeman (she was Dr Who's companion in David Tenant's second reign as the doctor) well now, how could I not watch it. It centres around eight people who have the ability to communicate telepathically and also visit each other anywhere across the world. I don't even know if I'm explaining it correctly. They seem to be separate and yet the same person at times and can also "possess" each other's bodies when they give permission. The only hing I didn't like about the show was that it's set in seven different countries (Mexico, America, Iceland, Kenya, India, Germany and Korea) all of them spoke English. I can kind of understand India and Kenya as the official languages there are English, but why would a Korean people go around speaking English to their relatives, friends, workmates…the same with the Germans and Mexicans? It didn't make sense to me and would have flowed better if they spoke their own tongues. I wouldn't have been as distracted.  The creators are the Wachowski siblings though so it is sensational direction and screenplay and I'm definitely waiting, biting my fingernails for season two, which I'm now hearing may only be released in 2017 and I'm going to cry! Anyway, if the trailer doesn't get you too, I don't know what will.
Buffy the vampire slayer
Does she even need an introduction? I have the entire box set on DVD yet was so excited that it's on Netflix. I think over eh summer I've watch the episode Once more with feeling (season six episode seven in case you're asking) too many times to count.  Roz now knows all the songs and all I have to do is hum one line and we're dancing and singing and boogeying for he next couple of minutes.  I made the mistake of watching the season finale of season five finale The gift, when on sick leave one day and I was crying. It was just so frickin' sad and beautiful and argh! I love Buffy! Watch it!
From dusk till dawnI had my doubts about the series from the start. It had no original cast members, who let's face it, when you have a movie about vampires it makes a whole lot of difference, but they kinda sorta pulled it off. No one can replicate Quentin Tarantino's brand of craziness as Richie Gecko and no one can ever ever replicate Salma Hayek's table dance as Satanico Pandamonico, nor should hey have tried. so pretty meh about the first and boo-hiss about the second. It's first season (which is the only one I've watched) is basically a slow version of the movie over ten hours, with some added characters that were never in the movie. I like that they blended Mexican mythology into it and Don Johnson is in it! Don frickin' Johnson! And if you have to ask who he is then I can't help you. You're lost. Its worth a watch. I don't know that I'll be starting season two any time soon but we'll see. I've been accused of never leaving a series unfinished so….. cough. Anyhoo, trailer below
Battlestar GalacticaI started watching this series about six years ago and only had episode one. Well, all four seasons are on Netflix. Battlestar galactica is a navy ship that escorts the remains of humanity after their planet is destroyed by the sentience computers hey created that have evolved a la Terminator style, and now want to wipe out humanity. The star ships travel through space searching for the mythical Earth where they hope to find safely, and they are tailed by the Cylons. The standout performances for me are James Callis as Dr Gaius Baltar and Katee Sackhoff as Captain Kara "Starbuck" Thrace. They just breathe life into the series which would just be a little lifeless otherwise.
DerekI love Ricky Gervais. But after the office, all I saw was David Bren. He just made that character far too real. It got so I didn't even know if I would ever watch anything without seeing David Brent, or wondering if the poor guy would everr top the series. Well, he did it with Derek. He plays the title character, in the mockumentary style series set in a nursing home where Derek is a care worker. I'm never sure if Derek is has an intellectual disability, is simply socially awkward or something else bu I feel Ricky Gervais played the character with such compassion you can't help but be moved. And the supporting characters are just heartwarming, frustrating and real. And in true Gervais style, it's only two seasons. Sob.
BleachUnder the great encouragement of my sister Bibi, I have begun to watch the monumental Japanese anime series. There are apparently 336 episodes so I haven't even made a dent in it. But it's good. Right up there with Death Note. It follows the adventures of Ichigo Kurosaki who, while trying to save his family from death, becomes a soul reaper. Kind of like a grim reaper but funnier, maybe cooler…It's all very complex and hard to explain but it's very funny and very touching and at about thirty minutes per episode, easy enough to watch.
Stargate Universe

Odd number ending but totally worth it. Although I only entered the full Stargate universe recently, only watching the odd episode on Sky 1 over the years, I just buried myself into Star Gate SG1 over the summer. Everything about it was just flawless, so I wanted to find out why Stargate Universe or SU, apparently killed off he franchise. I mean, it has Robert Carlyle in it for Pete's sake. How could it fail? And it also had Brian J Smith who would go on to star in Sens8 above, so like how? How did it kill off Stargate?Well, turns out the magic recipe of Richard Dean Anderson, Michael Shanks, Christopher judge and Amanda Tapping jus couldn't be replicated for one. And two, Stargate Universe just took itself far too seriously. Don't get me wrong, it's a great series and Robert Carlyle just wows on screen. He's just amazing. I've had a massive crush on him for ages for who knows what reason and he was just electric in this. But it was just so different from the tongue in cheek presentation of SG1 and had I been a hard core fan I would also have been a bit peeved at the change. It's so grown up and serious! great watch anyway.
So, that's what I've been watching. The Netflix pp has been my total escape, on the bus, during lunch time, in bed, I love, love, love it.  I hope you'll go off and explore a few of them. Right now it's taken me about two hours to write this on this dying laptop. Very frustrating. Please forgive any typos as I've tried to type as meticulously as I can on a very dark screen.
Goodnight!
Disclaimer: As a member of the Netflix stream team, I have been provided with an Apple TV and one year's free subscription to Netflix and will post regular reviews and updates in return. However, all opinions are and will continue to be my own.