Pets, pets and more pets : A Netflix streamteam post
Hey ho.
I think it's time for a catch up on Netflix. I haven't blogged for a while, so this is a nice, gentle way in. This one's a family and kids list and if you haven't seen them yet, they're all worth a watch.
In case you missed it, yesterday was National Pet Day. Unfortunately, I was working late last night so when I got home, our cat was already gone, roaming the estate chasing rabbits or vole. So what better way to start than with a 
The Adventures of Puss in Boots
The world's greatest feline fighter, lover and milk connoisseur takes on daring adventures in exotic locations in this family-friendly comedy series. There's also a version of this where you can pick alternative paths for Puss in Boots to follow. Like the old timey children's books with multiple endings that were really popular once upon a time. Just me? I loved them. So with Puss, kids get to certain points where they can choose a decision for Puss. Roz loves this version.
The Jungle Book
Mowgli, who's been raised in the jungle by wolves, leaves home on an adventure guided by black panther Bagheera and friendly bear Baloo. It's different to the cartoon version, but still worth a watch for the seamless CGI alone.
Llama Llama
Based on the books by Anna Dewdney, this follows Llama Llama through various adventures, learning the values of friendship, family and discovery.
True and the rainbow kingdom.
8 year old True and her best friend Bartleby the cat have adventures helping the whimsical citizens of the Rainbow Kingdom by using wishes from the Magic Wishing tree. This one is a favourite in our house, both girls love it and its especially adorable hearing Elle sing the theme song. And Bartleby the cat is just amazing.
Benji
After lovable abandoned mutt Benji is adopted by a kind family, he chases cats, flirts with a show dog and bravely helps to rescue two abducted kids.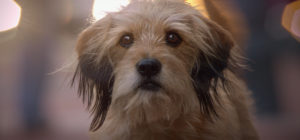 The Peanuts Movie
Born loser Charlie Brown tries to impress the Little Red-Haired Girl, as his faithful dog, Snoopy, turns his feud with the Red Baron into a novel. It's watchable. I bought a Peanuts comic book which Roz loves reading now. 
The Bionic Vet
This reality series focuses on the efforts of Irish veterinary surgeon Noel Fitzpatrick, who saves sick and injured pets using cutting-edge technology
 Hotel for Dogs
Placed in a foster home that doesn't allow pets, 16-year-old Andi and her younger brother Bruce turn an abandoned hotel into a home for their dog
A Dogs Life
For anyone who's ever wondered what the world looks like to their pet, this documentary explores howdogs perceive, understand and experience reality.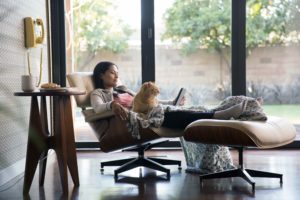 72 Cutest Animals
This series examines the nature of cuteness and how adorability helps some animal species to survive and thrive in a variety of environments.
Oddball and The Penguins
To protect the local penguins from fox attacks and save his seaside town, an eccentric chicken farmer trains his rascally dog to be a penguin guard
The Lion in your living room
Experts travel the world to explore the enigmas of the common house cat, from its history of domestication to the science behind its purring
Precious Puppies
From newborn pups to working dogs to furry movie stars, cute pooches of all breeds abound in this film that explores the delightful world of canines.
Pupstar
After a singing pup with big dreams of stardom gets dognapped and escapes with a friend's help, her journey home is a fun, music-filled adventure
Max 2 White House Hero
After canine hero Max becomes a member of the president's Secret Service entourage, he uncovers a plot that threatens U.S.-Russia relations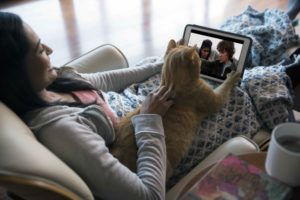 Air Buddies
It's five galloping golden retriever pups to the rescue when Mom and Dad get dognapped in this addition to Disney's Air Bud series of family comedies
Clifford The Big Red Dog
This enduring animated series for kids stars supersized pooch Clifford and his owner, Emily Elizabeth, who impart valuable lessons to young viewers. I really liked this series as a tweenie and I'm delighted that the kids like it too. I always wished I had a giant dog. Sadly, I only had the regular sized ones growing up.
So anyway, that's it. I hope it gives you a taster for what's there, and you enjoy the variety, and your pets.