Unbreakable Kimmy Schmidt
I spend the last few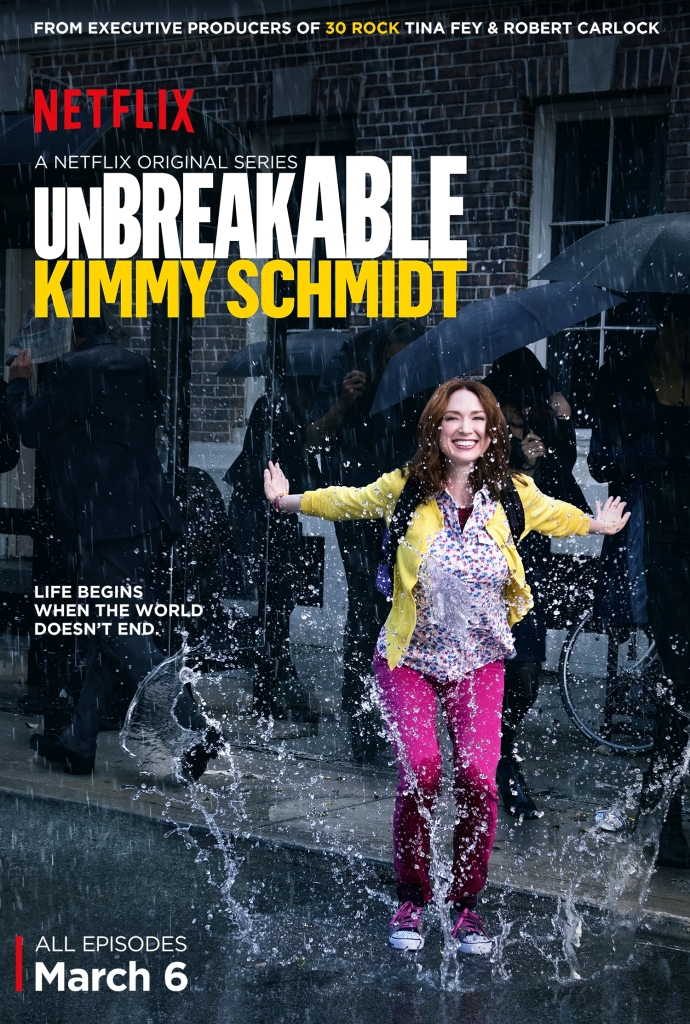 days on my deathbed. I'm serious, on my actual deathbed, I felt so ill.
It all started two weeks when Roz was home sick with a really bad cold and tummy ache and who knows what else kids pick up in playschool. I stayed home with her that Thursday because she was really not feeling well, temperature skyrocketing every couple of hours, and left work at noon on Friday to get her to the doctor. The poor little thing was really unwell. And because she's usually in such rude health, I was in a fluster and didn't know what to do.
I admit that I really didn't take care of myself, slept badly, ate sporadically and did what I do best, worry within an inch of my life, cos hey, that's just how I roll. But seriously, it was inevitable that I was going to crash. Monday came and went and Roz seemed to have gotten over whatever she had, but I was feeling like shit. Yes, shit….ran over twice. And I was working like there was no tomorrow because that's just the time of year it is. Monthly reports, getting year-end reports finalized, getting ready for the audit, building up our annual scorecards for the year….
But I kept going.
And then it happened. Wednesday evening, my head felt like it was about to fall off from the headache I had kept at bay all day, and I had to take two paracetamol before heading to bed that night.
Thursday I had a presentation to give at work and I woke up with a scratchy throat and no voice. I got myself sorted, took two paracetamol and went in to work, like a soldier to war. I just had to get through this one moment at a time.
The plus side was that when I started my presentation I let everyone know that I wasn't well, my voice was gone, and had an incredibly quiet and attentive audience. Which is saying a lot for a finance presentation. But by lunch time, I was kidding no-one. I left, coughing and achy and wishing I were dead. I got home and put myself straight to bed and mostly stayed there till I rose, phoenix-like (I kid you not) this morning, still coughing and not a hundred percent, but effing unbreakable!!
Today being International women's day and, in Ireland, Mother's day, there's a lot to be said about the unbreakable qualities that women have.  Netflix's new series, Unbreakable Kimmy Schmidt, reflects this quality.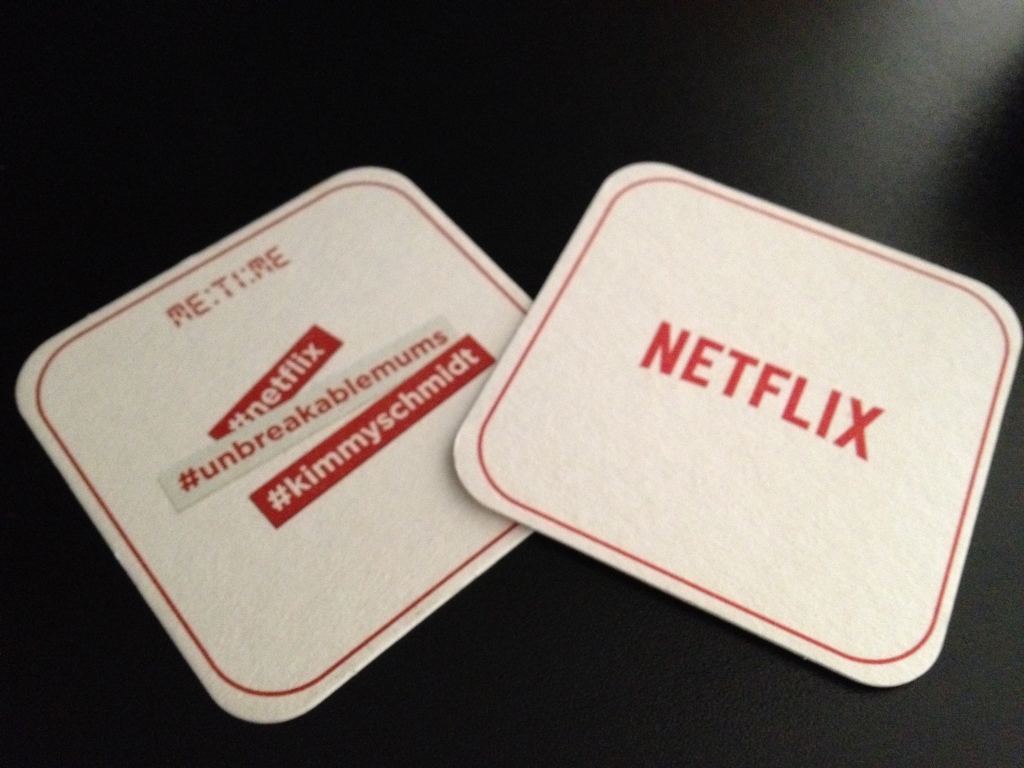 From creators Tina Fey and Robert Carlock, this half-hour single-camera comedy series stars Ellie Kemper as Kimmy, who escapes a doomsday cult and decides to reclaim her life and start over in New York City. Armed with just a backpack, light-up sneakers, and a couple of way-past-due library books, Kimmy's ready to take on a world she didn't even think existed anymore. Wide-eyed but resilient, nothing is going to stand in her way. The 13-episode series, produced by Universal Television, also stars Jane Krakowski, Tituss Burgess, Carol Kane and more. Fey and Carlock serve as executive producers, along with David Miner and Jeff Richmond.
I had the privilege to preview the first three episodes of this show last Wednesday and found it quite quirky and easy to watch. Some much needed pampering was had, with a mini manicure (all chipped away now, typical me style, cocktails, a lovely shoulder massage and nibbly bits that were to die for. It also gave me the chance to meet some of the best parenting bloggers Ireland has to offer who are also part of the Irish Netflix stream team. I had great fun. I would have more pictures but I can't seem to find my camera. Blooming typical!
Back to the series, Kimmy is a strong resilient character who refuses to accept that she cannot change her world.  Even in the cult, she declares herself unbreakable, and this is the quality that keeps her going through the years.
I love the Netflix tag that went with the show
It's your unbreakable spirit that keeps you going! It's that inner child, those little moments of sheer pleasure that you allow yourself every once and again that keep you going. It's the girl's nights out, the night you have chocolate for dinner rather than cooking a meal or the day you wear high heels to the supermarket …

Just because you're a working woman, a mother or a wife … there is something unbreakable in you and it's what makes your shine and smile every day.
And what nicer message is there to give out on Women's day? The best women I know just pick themselves up and get on with it.  And like Kimmy Schmidt, it's this feeling of something more, something bigger and more tangible to life that keeps us going.
The whole 13 episode series is now available on Netflix and I have to admit that curled up on the sofa, hacking my lungs out and knocking back glasses of water, it made the perfect TV viewing to get me over this horrific cough I caught off my lovely daughter and give me some much-needed restorative me time.
https://www.youtube.com/watch?v=NbR4lKO_GZY&feature=youtu.be
*Disclaimer: As a member of the Netflix Stream Team  I received a complimentary one year subscription and an Apple TV, and in exchange, blog periodically on upcoming shows . All opinions are and continue to remain my own