My top ten hidden gems on Netflix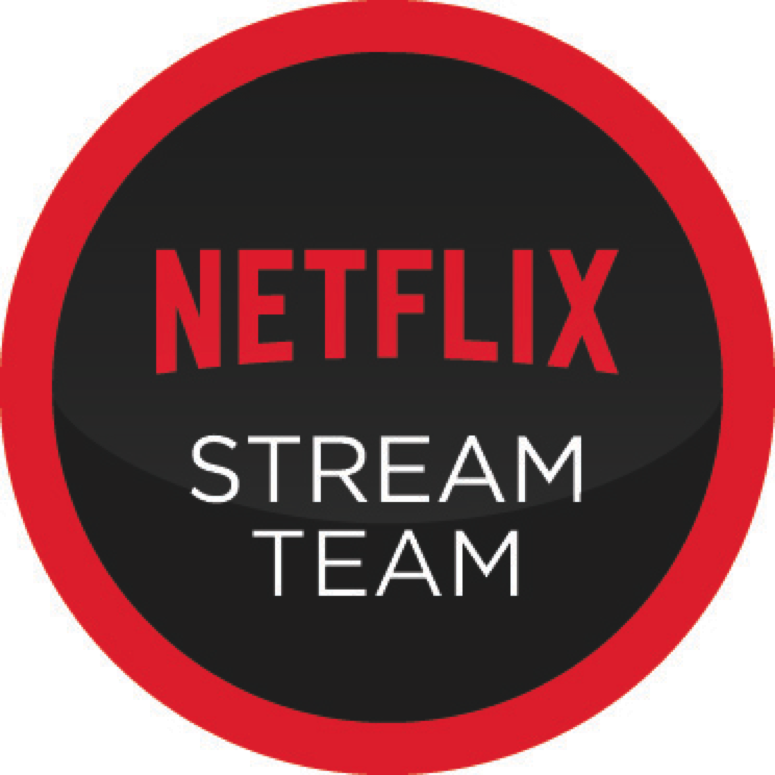 So yesterday was the first of June but you honestly couldn't tell by the weather. It might have been the 30th November for all the rain, wind, grey cloudy skies that loomed over us all day. All our outdoor plans went out the window and it was a struggle to find anything fun to do indoors. Not to mention that Roz came back from a sleepover with her cousins wired to the hilt. It's as if she feeds off the energy there and is ready to run a marathon when she comes home. It's fantastic to see, but frustrating for all of us when the weather is rubbish.
So we decided it was a TV day. Instead of waiting till 6, our usual TV watching time in the week, we let her have free reign from 2pm.  Instead of regular TV of course, we turned on Netflix because who wants to watch advert after advert when you don't have to? Not me anyway!
So I'll start off today by giving a line up of things I've found on Netflix that I love and will give you Roz's list tomorrow.
I also have a six month subscription to give away, so read on to the end , or skip ahead, whichever you want, and be in with a chance.
1. Continuum
I love science fiction, and I especially love Science fiction that involves time travel. Be it books, movies or TV shows. so this is up my alley. Kiera Cameron is a police officer in 2077 swept along when a gang of condemned terrorists escapes their sentences by traveling back in time to 2012. I do get quite down sometimes thinking the one indisputable fact is that I probably won't live to see the year 2077, but that's life…or death…whatever. watch it! Season three has just been released on Netflix and I have two episodes of season two left so whoop-whoop!
2. It's such a beautiful day.
This is an absolute gem. My sister kept telling me to watch this, and two weeks ago, I decided why not…and was hooked five minutes in. I love when I know that I'm going to enjoy something, that soon into it. If you like Woody Allen hypochondriac, neurotic characters, you'll probably like this. Award-winning animator Don Hertzfeldt unites three short films about a hapless guy named Bill with new material to create this feature-length tale.
https://www.youtube.com/watch?v=pN8Kd3zR_mE
3. What Maisie knew.
I came across the title of this movie sometime last year while reading an article on movies that should have made it big. I was surprised I hadn't seen it as I love Julianne Moore. It's a story of a divorce and the way the parents use their six-year-old daughter to manipulate, bargain and gain points on each other. But it's told from the perspective of six-year-old Maisie. Absolutely heartbreaking to watch and brought tears to my  eyes so have tissue handy.
4. Hidden Kingdoms.
I love nature documentaries nearly as much as I love cooking reality shows, and this one is brilliant. Only three episodes long, it focuses on the tiny creatures that share our world. Narrated by Stephen Fry, it's beautifully filmed and fascinating to watch. Roz and I loved the first episode and half way through, Krys joined us and loved it too. From howling mice in the desert to Rhinocerous beetles in Tokyo, definitely one to watch on  Sundays with all the family.  You'll be blown away by the 'making of' too.
5. Pumping Iron.
Arnold Swarzenegger at 28. Following him as he goes for his sixth try at the Mr Olympia title. If the trailer doesn't get you wondering how he became "the Governator" then I don't know what will. It's a fascinating look at the man's other life. Nuff said!
6. Grimm.
I'm not yet sure what to make of this show. Like Once Upon a time, it deals with fairy tale characters inspired by "Grimm's fairy tales". A police officer finds out one day that he's a "Grimm", a line of guardians tasked with keeping the balance between our human world and that of mythical creatures. It follows the usual formula: hero get's called to adventure, finds out bits and pieces of himself through out series one, is unaware something hunts him but gets clues…you know the drill. I'm on episode five of the first season and it's very interesting but I don't know…It's hooked me in enough that I want to watch it.
7. Hannah and her sisters
This is one of the only Woody Allen movies starring Mia Farrow that I haven't seen. And I was browsing the classics and found it! I adore Mia Farrow and I love the way Woody Allen puts movies together. I have to separate the director from the man when I say I adore his movies. And this one is worth watching. And after this, if you haven't seen The purple Rose of Cairo, go out and get it! or get it off any online store and watch it because Mia Farrow is just amazing in Woody Allen movies.
8. Afterlife
I adore Andrew Lincoln. Like puddle of drooling woman on the ground adore! From watching him in Teachers all the way to The Walking Dead, I just adore him! This series was on TV years ago but is just electric! He stars as a lecturer who gets involved in supernatural events when he meets a medium played by Lesley Sharp. She is fantastic in this. It's well worth a watch and only spans two series of 7 episodes each. I couldn't ind a decent trailer, nor a proper credit for any photographs so my apologies for that.  It's chilling and emotional and you should keep tissues handy for the finales of both  seasons and especially season two.
I wept like a babe.
9. Les Revenants/The Returned
Ignore the re-make. this is the original French version. It's as brilliant as it is chilling. A group of people return to their home town and are surprised to find that everyone thought they were dead. some for years, some decades. Over the series, and there's only one, we follow as the residents try to figure out what is happening, with each episode focusing on one of 'the returned.' I was hooked! It's only eight episodes so you really have no excuse.
10. Deathnote
My sister loves anime and manga and has been harassing me for years to watch this series, convinced that I would like it if only I would try it.  A young student picks up a book called a deathnote, and discovers that when a person's name is written in the book, they will die within 40 seconds. It follows this anti-hero as he tries to create the perfect world in which he will rule as a god. It's well worth watching. and don't worry, it's dubbed in English, and has subtitles on Netflix
So there you have it, that's what I've been watching. And I do love my Netflix, and to share the love, I have a six month subscription to give away to any Irish resident. Just leave a comment below, follow me on Twitter, like my facebook page or leave a comment there, for a chance to win.