Parenting Win Wednesday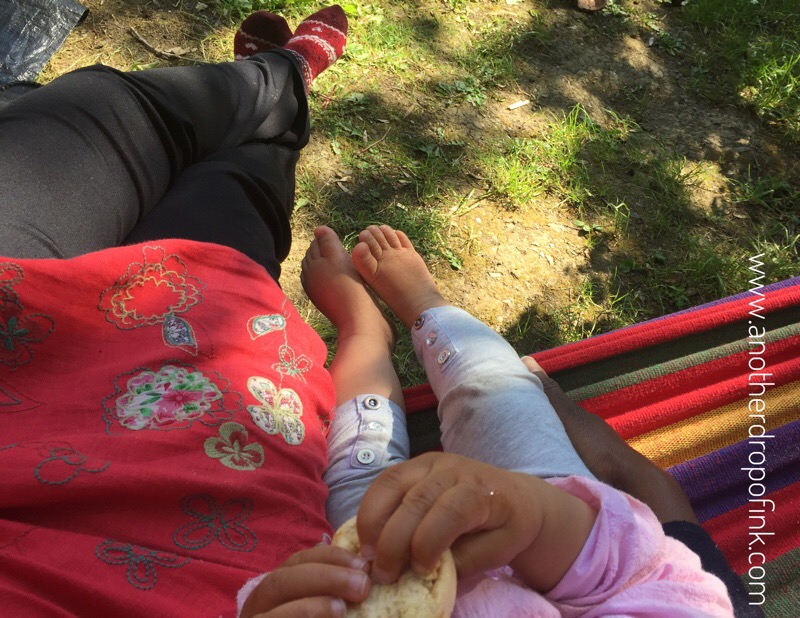 This week I'm celebrating a whole host of things which I'll be telling you about, but especially today, I'm celebrating my beautiful little baby being 40 weeks out in the world.
What an amazing 80 weeks it's been. pregnancy, birth, changing family dynamics, we survived them all.
Today we were sitting in the hammock, just me and her, the sun was shining, the birds were singing, bees buzzing, flowers everywhere. She looked up at me, I looked down at her and she gave me the most beautiful, heart melting smile and I have never felt more at peace.
My parenting win this week?
We've made it! 40 weeks in, 40 weeks out. I'm having a chocolate to celebrate – WIN!
Being right there, in the moment, thinking of nothing else but my love for this little baby – WIN!
This is part of arepops blog's parenting win Wednesday linky. To see more posts, or join in yourself, click on the image below.